Skip to Content
Chincoteague Island
Experience Our Island Oasis
Comfort Suites Chincoteague Island Bayfront Resort
Refreshed & ready to exceed your expectations. An award-winning waterfront resort, Comfort Suites Chincoteague Island Bayfront Resort offers the luxury of on-site amenities, exceptional customer service & easy access to the island's most popular restaurants, boutiques, and attractions. 
Experience breathtaking views from your secluded waterfront balcony overlooking the Chincoteague Channel and Bay. Our resort makes for the perfect location for your next relaxing retreat. Book your stay today and enjoy the natural beauty of Virginia's only resort island.
Let's Get Social
Instagram Facebook  Youtube TikTok
Stay connected for special events and deals!
At A Glance
Chincoteague Island
Take a break from your regular city life and visit Chincoteague Island. This serene destination offers a relaxed atmosphere for all visitors. You can revel in the scenic beauty of the island, indulge in a range of activities such as boat cruises, fishing, photography, picnicking, crabbing, and more. Experience our gorgeous sunsets and a range of fun activities.
At A Glance
Assateague Island
The island offers over 37 miles of unspoiled beachfront for swimming, surfing, kite flying, sunbathing, hunting for shells, and surf fishing. Scenic cruises through the Chincoteague and Assateague Channels provide great opportunities for birding, pony watching, or just relaxing while the sun sets over the islands.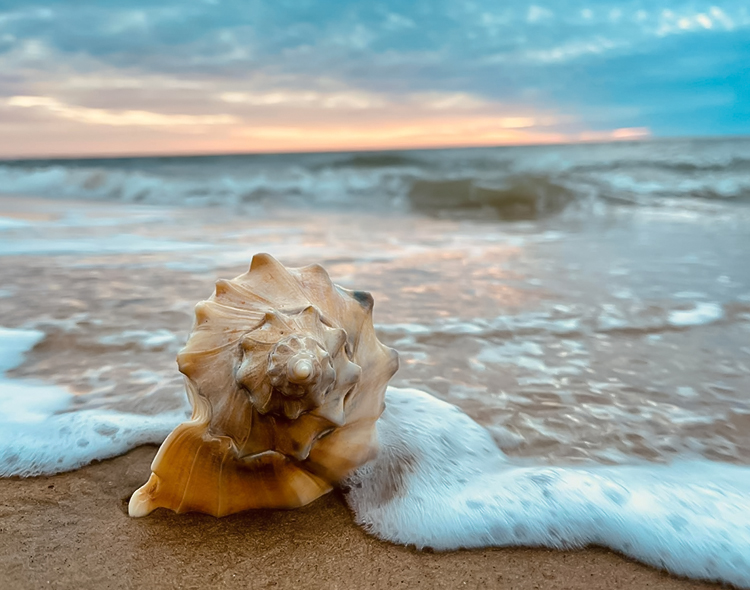 At A Glance
U.S. Wallops Island
Explore the NASA Wallops Flight Facility Visitor Center, which is open on most days between 10:00 and 4:00 pm. The center has many special events on weekends, different types of shows, exhibits, and a gift shop. A visit to the island during a rocket launch at the nearby base is the icing on the cake!
Learn more
At A Glance
2021 Ring of Honor Hospitality Award
As a Ring of Honor recipient from Choice Hotels, we have been recognized for providing an exceedingly high level of superior service. The prestigious Ring of Honor represents the highest ranked hotels, based primarily on guest reviews. We hope you feel like we live up to the title!
Room to Relax & Refresh 
Spacious and smoke-free are just the beginning. Our guest suites are modern retreats with contemporary design elements inspired by Viriginia's natural elegance. Indulge in crisp white bedding, flat-screen TVs, microwaves, coffee stations, and more, including views of the Chincoteague Bay from your private balcony.
View Rooms

What Our Guests Are Saying
Best hotel on the Island
"The hotel was beautiful and very clean. The staff was super friendly. They even left an iced bottle of champagne in our room with a handwritten card!!! "
-Melissa C.
Great Hotel!!
"Our boys loved the pools, staff was friendly, and rooms were very clean and lovely. The outdoor balcony facing the water was great! Morning breakfast was perfect for kids before heading out for the day for activities."
-Katherine E.
Like New, Very Clean
"This Comfort Inn was like brand new. Not sure when is was built but very nice and very clean. Highly recommend! Friendly staff and beautiful views. Walking distance to a lot of good stuff. I would stay here again for sure"
-Jeff L.
Let Us Plan Your Event
Our hotel's waterfront charm, array of amenities and dedicated on-site event team set the stage for memorable events on Chincoteague Island. Offering a banquet room, outdoor gazebo, group bookings, bus parking and a personal event coordinator, the Comfort Suites Chincoteague Island Bayfront Resort is the ideal location for meetings, wedding ceremonies, social events, retreats, car clubs and more!
Start Planning
Explore The Islands

An enclave for nature lovers, time moves a bit slower on Virginia's only resort island. Located on the state's Eastern Shore, Chincoteague is just a short trip away from all the major cities in Maryland, Delaware, and the rest of Virginia. Our atmosphere is relaxed, but nowhere near boring – discover a packed itinerary of activities and adventures for all ages.
Explore
Gallery